The president of Haiti was assassinated in his home on Wednesday morning, July 7, 2021. He was 53 years old.
Jovenel Moïse was killed in his private residence around 1 a.m. local time by a group of assailants who allegedly spoke fluent English and Spanish. The main languages spoken in Haiti are Haitian Creole and French.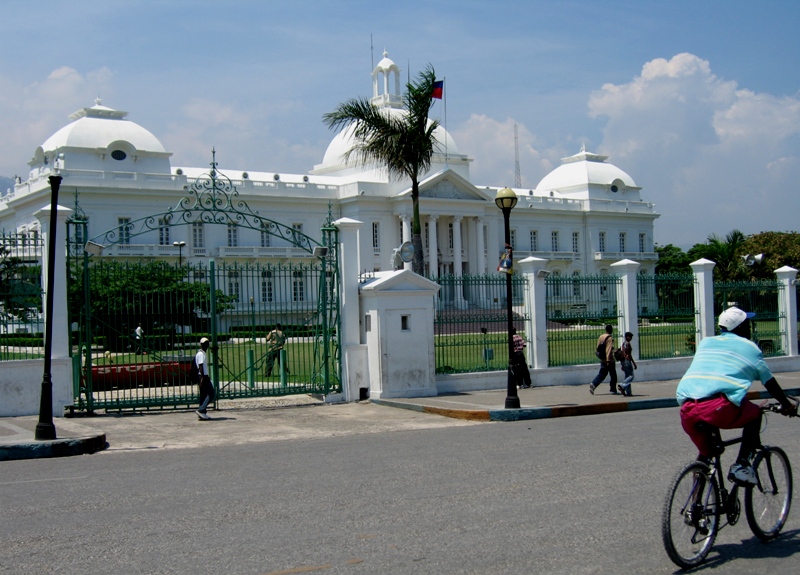 The first lady, Martine Moïse, was also wounded by gunfire, a government statement said.
Moïse's private home is in Pétion-Ville, an upscale suburb of the Haitian capital of Port-au-Prince.
4 of the suspects have already been killed by Haitian police
Later the same day, police clashed with suspects in the assassination of Haiti's president, killing 4 and arresting 2.
Speaking on a local radio station, Prime Minister (and possible successor) Claude Joseph, said the attack was carried out by an "armed commando group" that included foreigners.
According to Haitian Ambassador to Washington Bocchit Edmond, Moïse's killers claimed to be members of the US Drug Enforcement Agency (DEA) when they entered his sheltered residence.
Residents reported hearing gunshots and seeing men dressed in black running through the neighborhood. From the modus operandi that appeared extremely professional and the foreign languages, the killers may be foreign mercenaries
Why is the assassination of Haiti's president important?
President Moïse was deeply unpopular in his country and faced years of protests against his rule and calls for his resignation.
He has been president of Haiti since February 2017, and the country was supposed to hold a general election in 2019, but it was postponed. The election is scheduled for September of this year, 2021.
Moïse's critics said he was clinging to power and argued that his term should have ended in February.
In addition to the election, the people of Haiti were also expected to vote in a referendum in September on changes to the constitution that would give more power to the executive leadership, which would benefit Moïse.
The move to change the 1987 constitution was supported by Moïse, but was extremely unpopular and was postponed twice because of the COVID-19 pandemic.
The attack came just 24 hours after Moïse appointed a new prime minister, Ariel Henry, to take over as head of government and prepare the country for presidential elections in the next two months.
The Caribbean country, the first republic created by African descendants after a revolution against French control, is the poorest country and one of the most violent in all of the Americas.
This instability is a reflection in its history marked by dictatorships, political upheaval, and foreign military interventions.
The last military intervention in Haiti by the international community was the "United Nations Stabilization Mission in Haiti" or MINUSTAH, which was led by Brazilian troops.
All this instability leads to a constant flow of emigrants/refugees to neighboring countries, the United States, and even Brazil.
If there is a power vacuum, different groups can enter into power struggles using violence and support from the many armed gangs present in the country. This would lead to further economic contraction, unemployment, poverty, which would eventually increase the flow of emigrants/refugees to the whole of America.
Therefore, it is in the interest of the great powers of the continent to stabilize Haiti and ensure a peaceful transfer of power so that Haiti does not become a "failed state" within the Americas.